How to make a plain or "ordinary" outfit look more stylish and glamorous? Add yourself a waist belt! Believe me, it's not a waste of money. Look in the "far far away" section of your closet (you know, the dresses, oversized shirts or tuniques you don't wear anymore) and give them a second life. People will ask you "is that a new shirt" and you'll be the only one to know the real answer. Shhh! It's our dirty little secret.
Colors you should take: auburn/cognac brown (this is THE color on Spring/Summer 2010), black, white, brown, beige or sand brown, gold or silver if you want to add a little more fantaisy or for the evening. And you MUST own a studded belt, if you like the rock/military look that we see EVERYWHERE this season (think Balmain, Balmain!).
Suggestions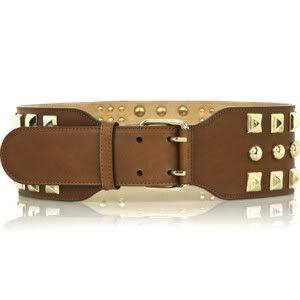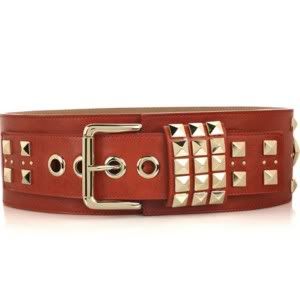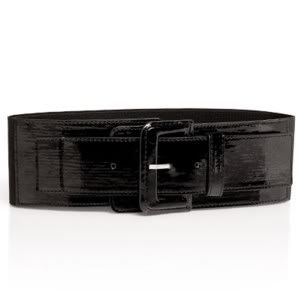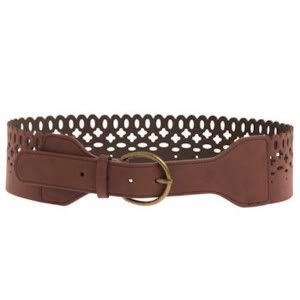 1.Matthew Williamson, 955$ (on
Net-à-Porter
)
2.Temperley London, 430$ (on
Net-à-Porter
)
3.
Le Chateau
, 25$ (in their stores)
4.
Le Garage
, 19,90$ (in their stores)
5.Chinese Laundry, 27.99 (on
Mod Cloth
)
So what do think? Would you wear waist belts? Any cute find you'd like to share?