Let me introduce you to my new friends -Oops! I mean shoes- Winchel two-tone
Aldo
wedges.
I had a little hesitation before buying them because I was afraid of spraining my ankle because of the height of the heels. Yes, they are 4,5 inches high (11 cm) but they are very comfortable (I was very surprised). And they are super fashionable and I like the mix of cognac and black so I bought them. What do you think?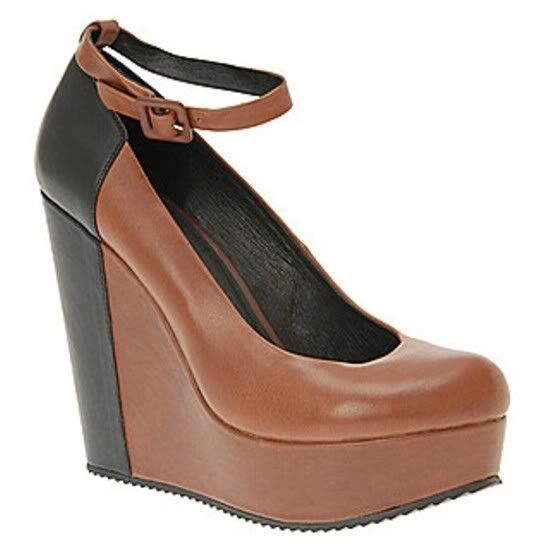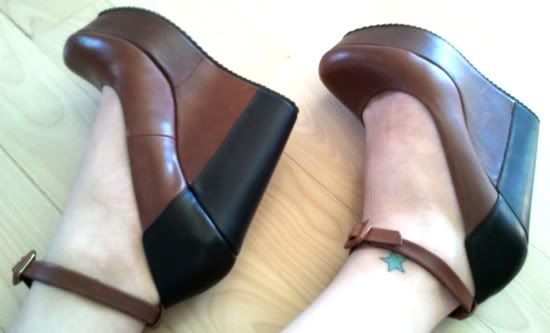 First picture from Aldo
website
and second from my cellphone.