The super sunny we had today got me inspired for a summertime shopping spree. I stopped by
Forever 21
(XXI in Canada) on St-Catherine street in downtown Montreal. With a small-medium budget (depends on your point of view) of a bit less than $100, here is what I bought. Outfit shots of me wearing them is about to come.
Dresses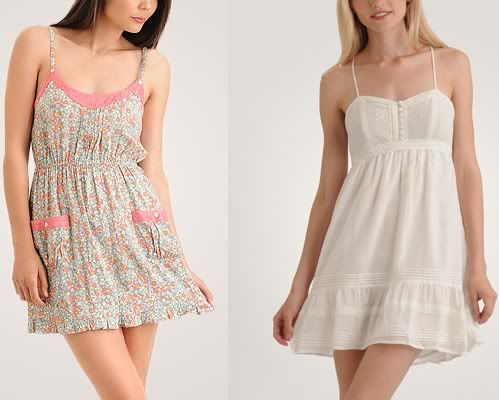 1.Garden Spaghetti Strap Dress, CAD $27.80
2.Summer Woven Dress, CAD $29.90
Bottom
Dark Denim shorts! Only CAD $13.50!!! Unfortunately no pictures available yet :(.
Jewellery
1.Filigree Drop Earrings, CAD $4.80
Sunglasses
both CAD $6.80
And when I'll have more money, here is what I plan to buy. Oh yeah, I caught the summer shopping fever. Catch my disease you all! But take care of your poor overheating wallets ;-).
Dresses
1.Belted Zip Trim Dress, CAD $47.00
2.Floral Trim Woven Dress, CAD $29.90
Top
1.Tier Front Floral Top, CAD $17.80
Belts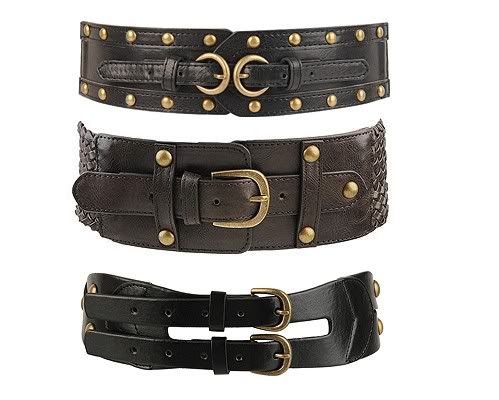 1.Studded Double Buckle Belt, CAD $7.80
2.Katee Woven Belt, CAD $11.80
3.Antique Studded Twist Belt, CAD $9.80
Shoes
1.Pewter Pyramid Stud Boot, CAD $33.80
2.Patent Peep Toe Heels, CAD $27.80
What you think of my buys and my picks? Any styling ideas?