Continuing my models posts serie, I'd like to present you my all-time favorite model, who's amazing in every things she does, whether it is on the catwalk or in an editorial,
Abbey Lee Kershaw
. Life coincidence: Abbey and I share the same tattoo. She has a blue-green/turquoise star tattooed behind her ear and I got the same star tattoo on my right ankle (you can see it
here
for mine and here
for Abbey's
.).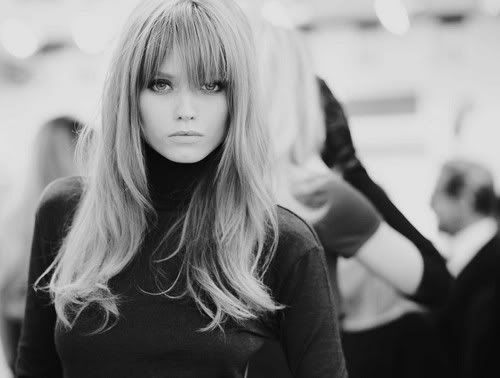 Born in Melbourne (Australia) on June 12th 1987 (she's 24), she moved to Sydney in 2005 to began modeling. In 2007, she signed with Next Management and by March had moved to New York City. In the same year, in December, models.com named her the next superstar. They were right because the industry now considers her a supermodel.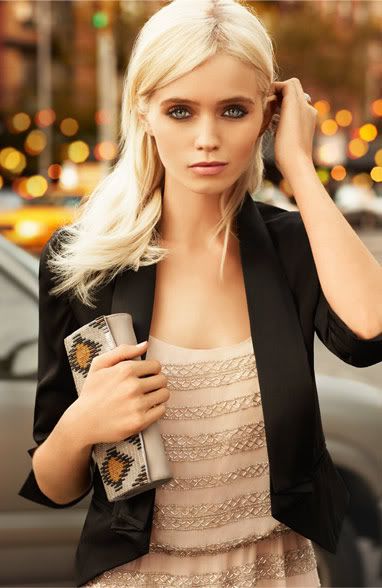 She made her debut in the 2008 New York Fashion Week, managing to walk a total of 29 shows, and notably closing for Rodarte. For her first time in Milan Fashion Week, she was booked as a Gucci exclusive. In November 2008, in Miami, she made her international TV appearance at the Victoria's Secret Fashion Show, modeling in the Pink Planet segment. Abbey has starred in the fragrance ads for Gucci's scent "Flora" since 2008.
After skipping the fall 2009 season because of a knee injury, Kershaw reappeared in Milan Fashion Week, opening D&G, having the first and last looks at Fendi and Versace, prompting New York Magazine to name her "Milan's Top Model". On December 2009, for the second time, she participated in the Victoria's Secret Fashion Show, but this time she modeled three outfits. In 2010, Kershaw was heavily in demand for campaigns, editorials and shows. She was featured in the 2010 Pirelli Calendar, was the face of Chanel's Fall/Winter 2010/2011 ready-to-wear ad campaign, closed the Chanel Spring 2010 couture show, opened the Chanel Fall/Winter 2010/2011 ready-to-wear show. In November, for the fourth time, she became the cover model of Australian Vogue.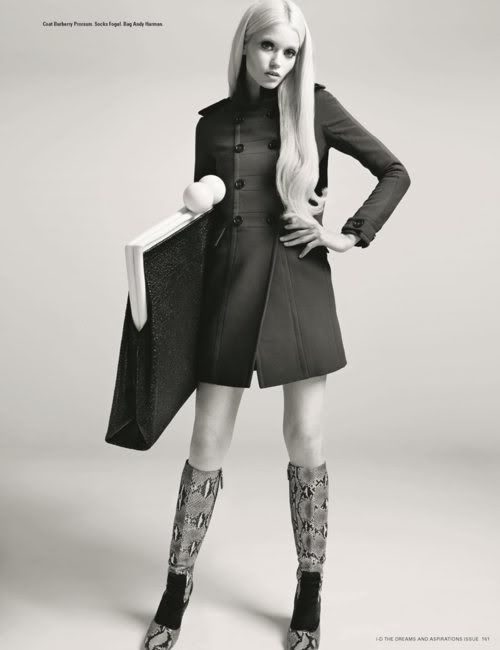 Facts:
1. She currently resides in New York City.
2. She is friends with models Daisy Lowe, Freja Beha Erichsen, Rebecca Seidel and Catherine McNeil.
3. She has a pet lizard named Annie Hall.
4. She has 10 piercings in total: on her nose (her left nostril), on the nipple, a pierced belly button, and seven on her ears.
5. She has various tattoos, including: stars behind her ears, a small peace sign on the palm of her hand, an owl on her middle finger, the symbol for Gemini on her ankle, and a tattoo reading "truth", hidden on the inside of her bottom lip. She has recently added two on the side of her stomach done in white ink.
6. She's an artist who does abstract painting and uses oil pastels.
7. On her sexual orientation she mentioned she has "always swung both ways" but she does not call herself bisexual, "just experimental".
8. Her boyfriend is musician Matthew Hutchinson from the band Our Mountain, and in 2011, it became clear that Abbey had become a part of the band.
9. Funny (or unfortunate) fact, in September 2008, she fell in her high heels at the Rodarte show in New York. Then, a month later in Paris, she fainted at the Alexander McQueen show due to a super-tight leather corset. Fortunately these two incidents did not affect her from booking more runways shows. (Wikipedia)
10. More recently, she also had an incident at the Lanvin Spring 2011 runway show, she was supposed to walk two looks but she only walked one.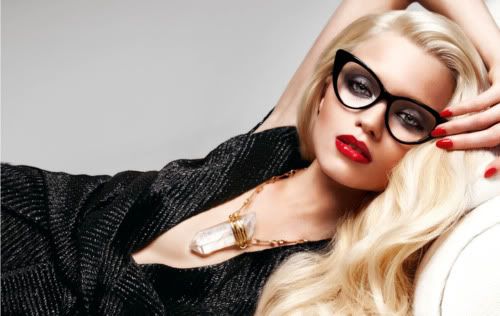 Statistics:Born:
June 12 1987 (Australia)
Height:
1.80 m (5 ft 11 in)
Hair color:
Platinum Blonde (dyed, she is naturally light ash brown)
Eye color:
Blue
Measurements:
82-61-89 (EU), 32-24-35 (US)
Dress size:
34 (EU), 4 (US)
Gucci Spring 2011
Emilio Pucci Fall 2011
Dolce & Gabbana Spring/Summer 2012
Emilio Pucci Spring 2012
Versace Spring 2012
Elie Saab Fall 2011
Chanel Fall 2011
Chanel Fall 2011
Stella McCartney Fall 2011
Yves Saint Laurent Fall 2011
Balmain Fall 2011
Donna Karan Spring 2011
Salvatore Ferragamo Fall 2011
Valentino Spring 2011
Lanvin Spring 2011
To know more about her visit two beautiful fansites,
Abbey Lee Kershaw fan blog
,
Abbey Lee Kershaw.org
,
Fuck Yeah Abbey Lee Kershaw
and this tumblr
blog
.